New generation headphones from Swedish SUPRA
Behind the development of the SUPRA premium headphones is the Swedish company Sound By Sweden based in Ljungskile. The company roots was founded in 1976 and fulfils the quality requirements of the Swedish and U.S. Air Force. All development is done under the philosophy of "No Nonsense" design.
SUPRA NERO-TX PRO True wireless
Industry-leading microsize with 100 hours total playtime and noise canceling (ANC)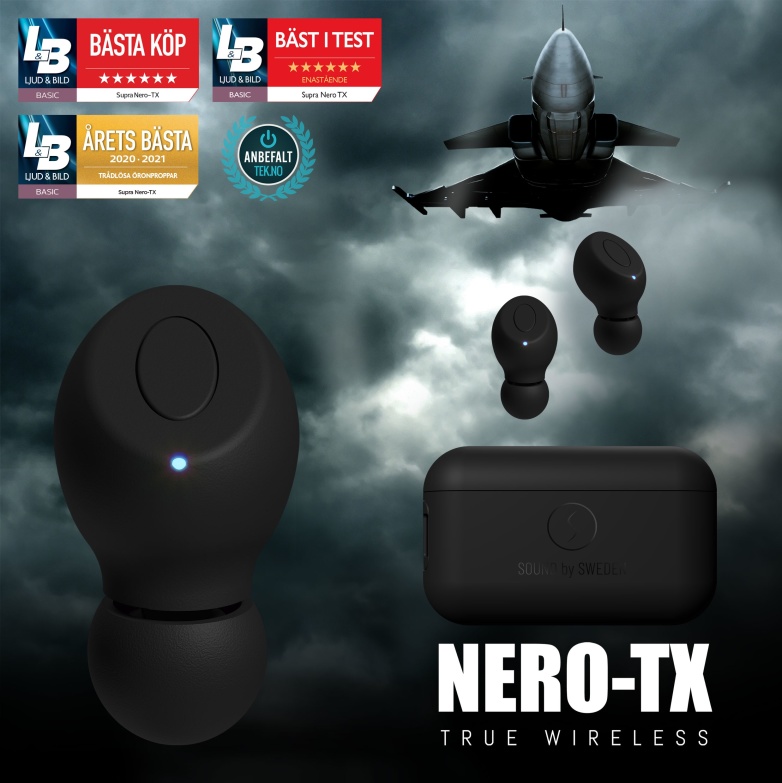 SUPRA NERO-TX True wireless
Industry-leading microsize and 80 hours total playtime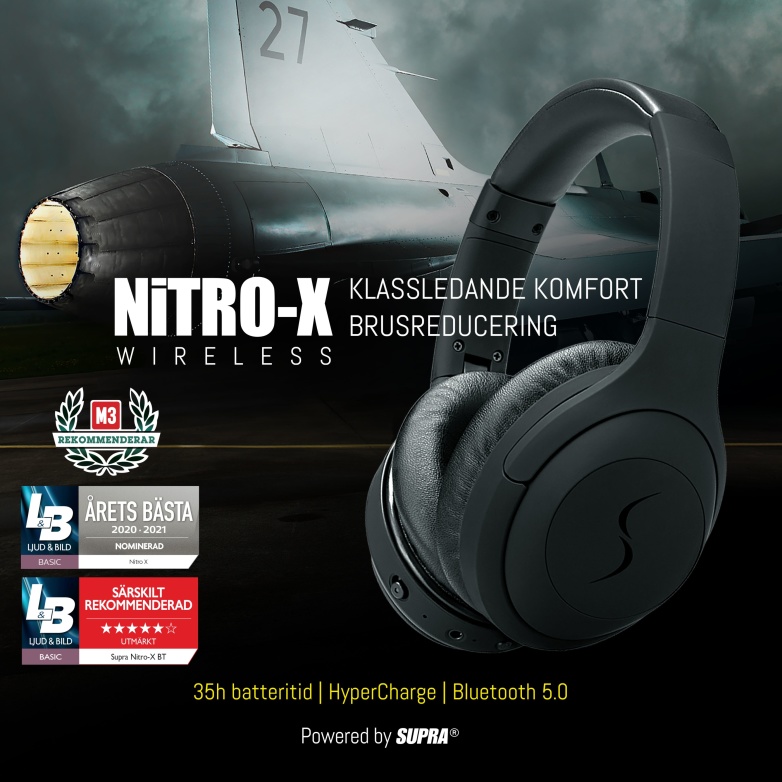 SUPRA NiTRO-X BT Over-ear
Industry-leading comfort and noise canceling (ANC)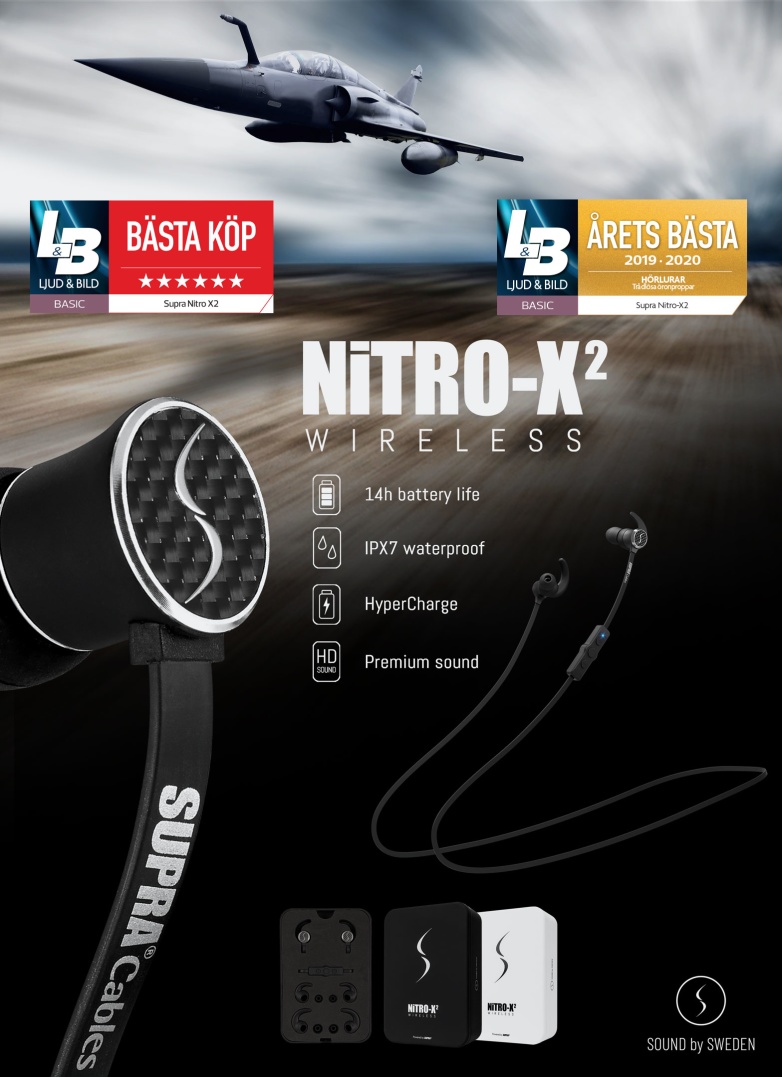 NITRO-X2 - A wireless earphone for extreme weather conditions
NiTRO-X2 is a new IPX7 classified wireless sports and activity earphone. The model is a development of the former test winner NiTRO-X and has gained a reinforced construction in titanium aluminide and carbon fiber, expanded battery life for a full 14 hours and the latest version of Bluetooth® 5.0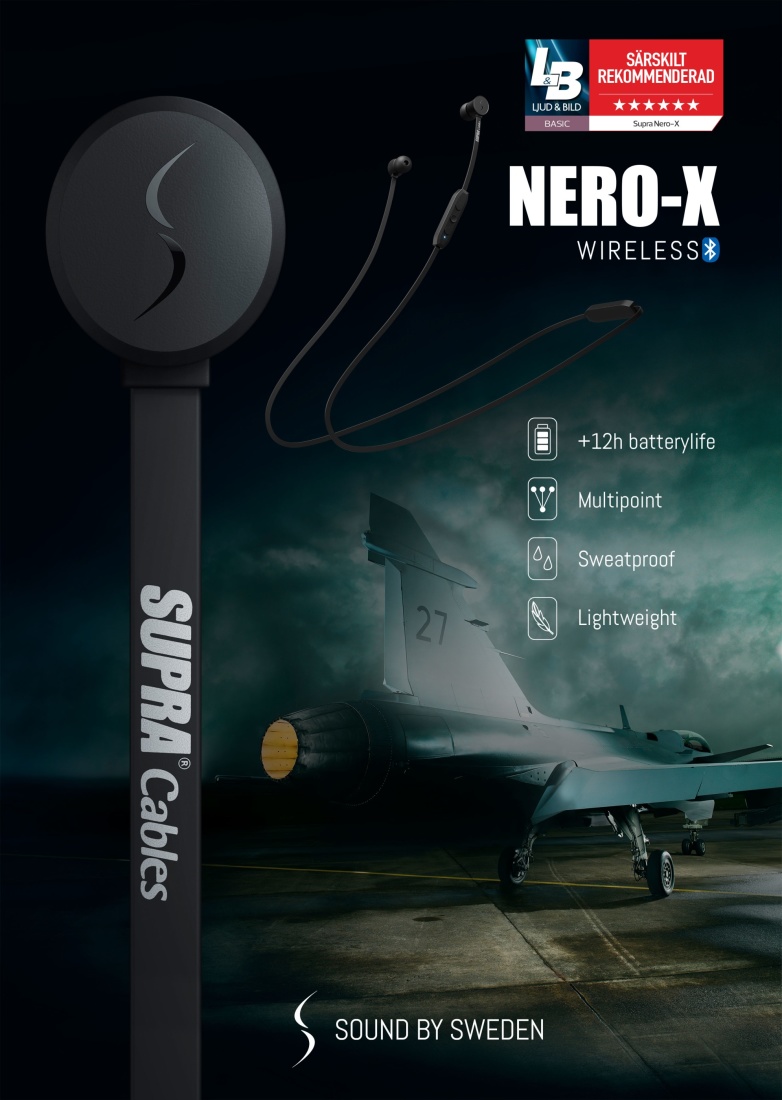 NERO-X Wireless sport earphones
The NERO-X is packed with a powerful lithium battery that gives you over +12 hours of wireless freedom and quickly recharges to full capacity in less than 2 hours. The battery is symmetrically located in the middle of the cable, which causes it to fall behind the head in the middle of the neck.
The weight of the headphones is only 12.5 grams!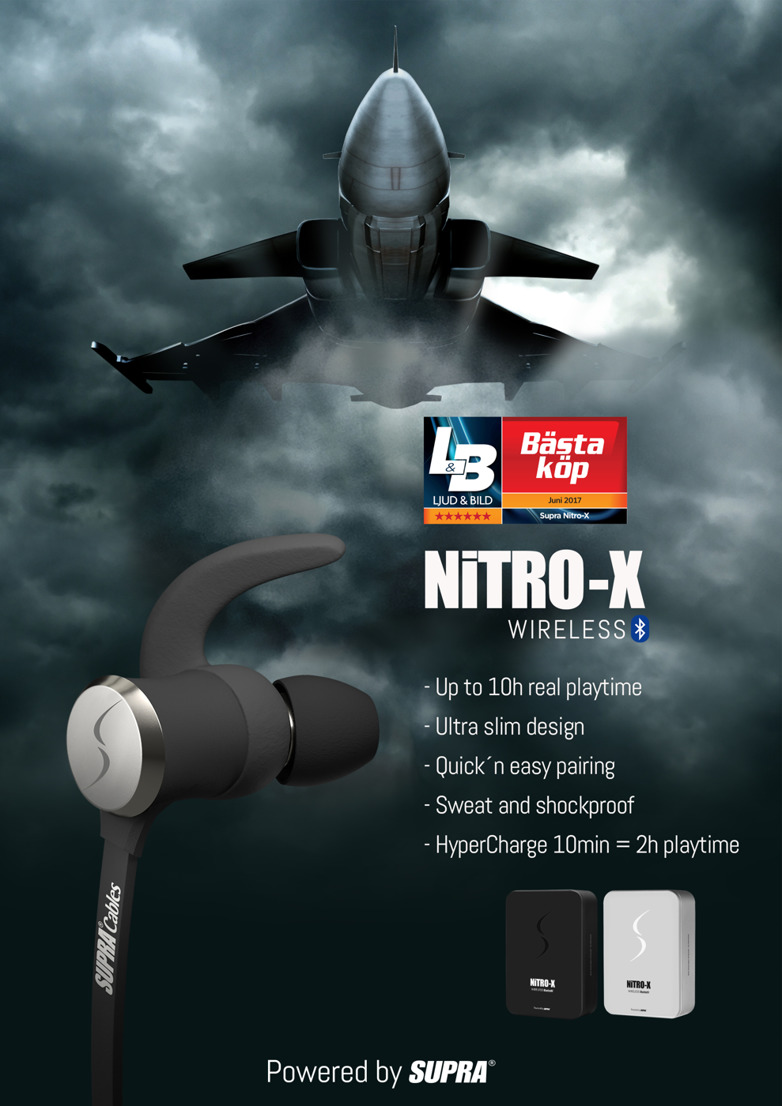 NITRO-X - Wireless earphones for extreme activities
NiTRO-X powered by SUPRA, the new innovative wireless sports and activity earphone further developed from the test winning NiTRO. It offers up to 10 hours of battery time and re-charges by an intelligent rapid system called HyperCharge. NiTRO-X is, as previous models, made of durable military grade material, which makes it both sweat and shockproof.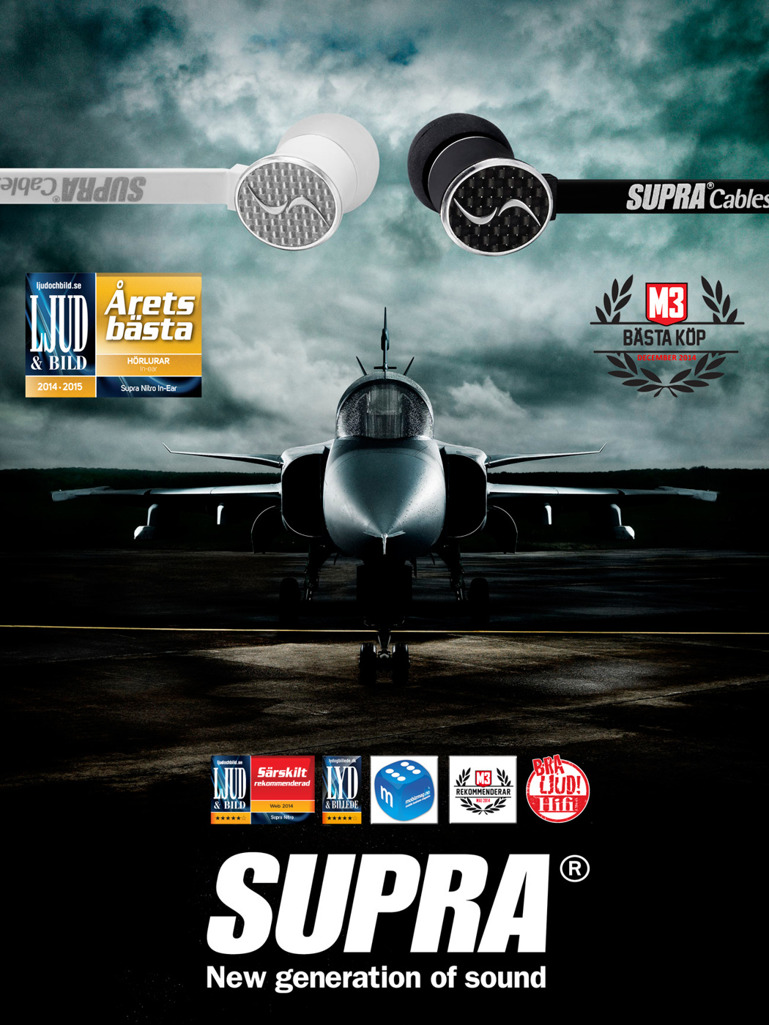 As Good as it gets:
SUPRA has won numerous awards around the world. Hi-Fi press often talks about Supra High End products in terms of value for money. The company's philosophy is to make the "No Nonsense Design" which means that the products must be made of the highest quality materials. Technically established and innovative design.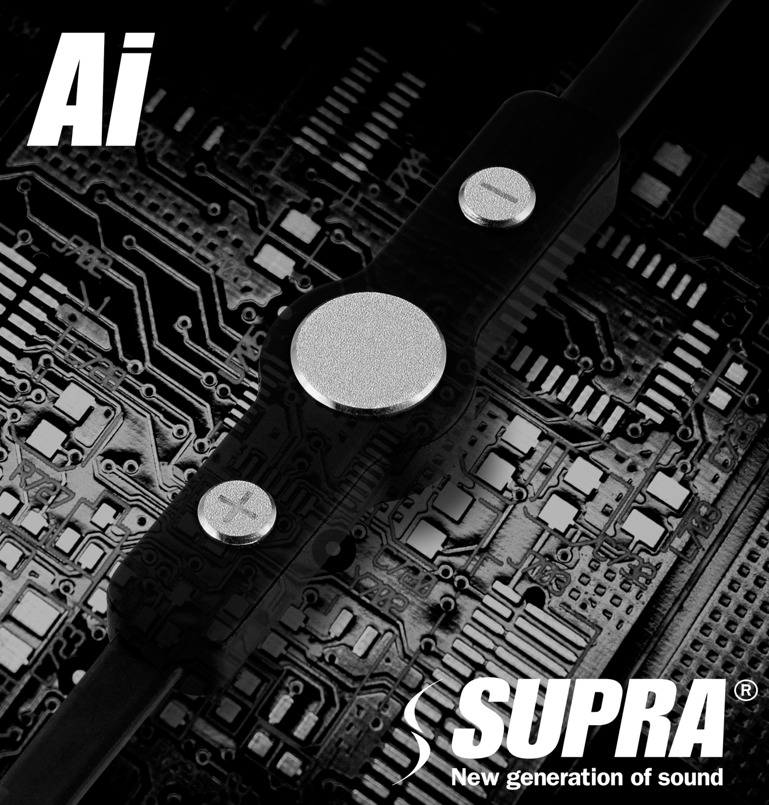 SUPRA Ai - Artificial intelligence combined with highest commercially available material standard.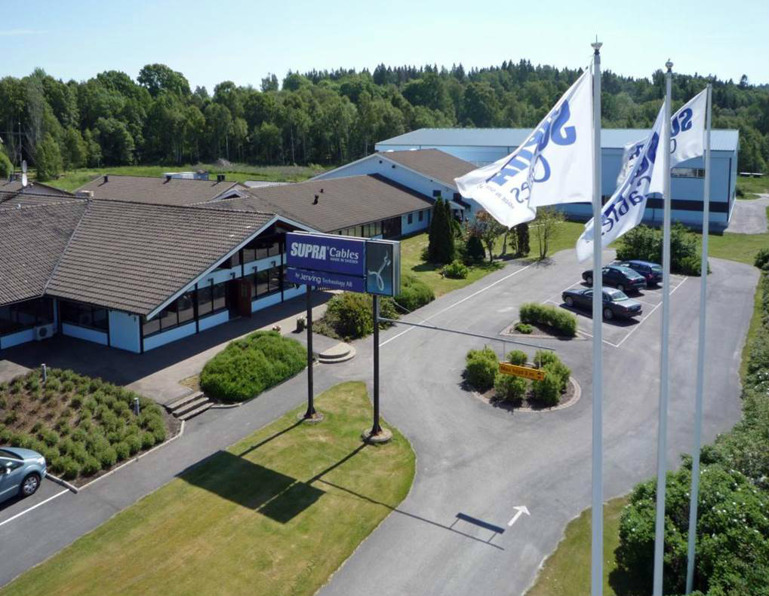 SUPRA is based in Ljungskile, Sweden, since 1976 - All personnel are Licensed (e.g. soldering to military standards).